Please note: This service is only available to users in India
1. Go to Buy Crypto, enter the amount of INR and USDT you want to buy, click [Bank Transfer]
2. The page will directly go to Neofi, confirm the order details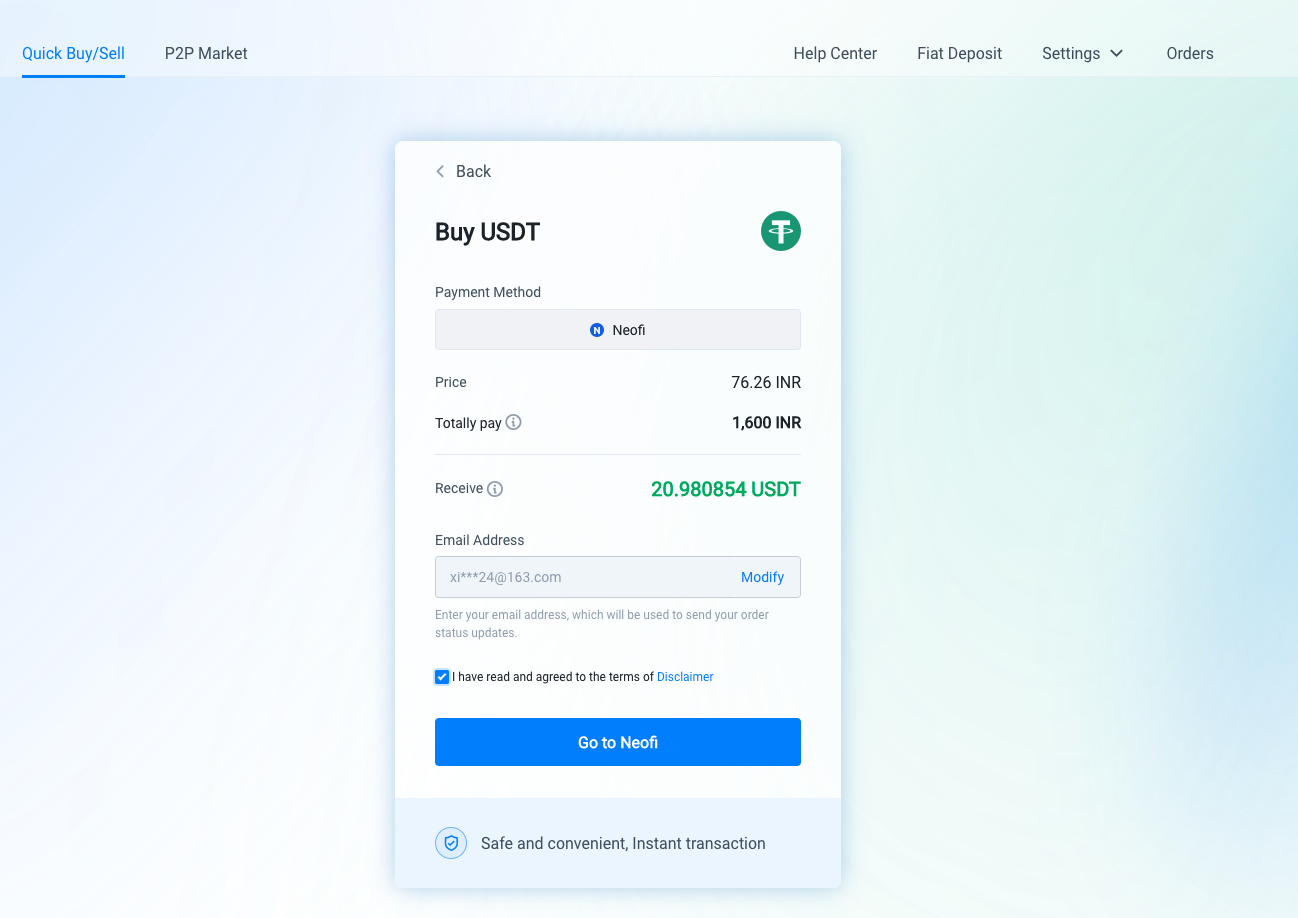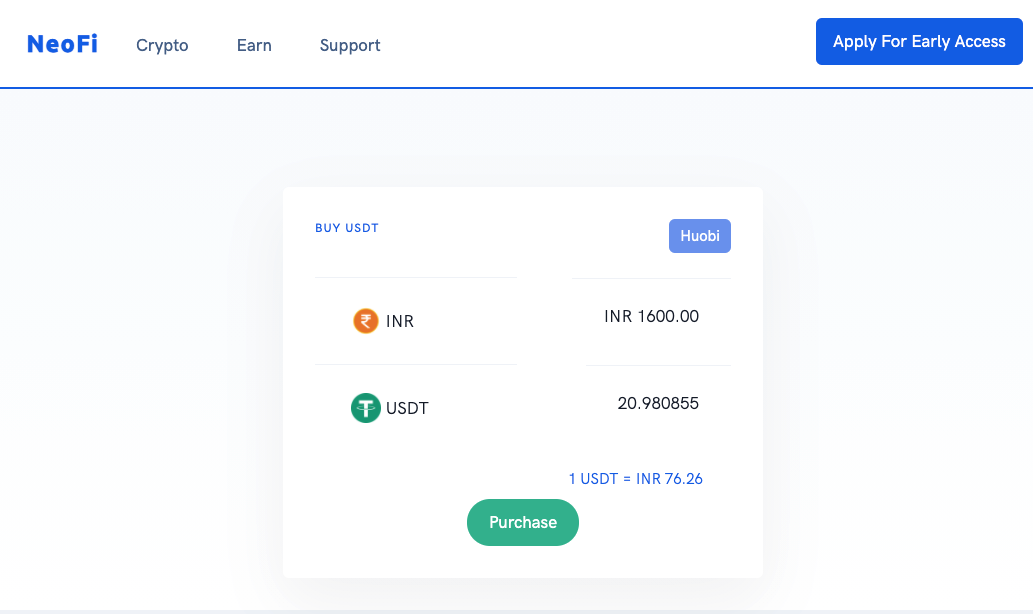 3. Please note that there will be a 1.9% payment gateway fee charged for each order of bank transfer payment, and the price will lock for 90 seconds (Huobi does not charge any fees to clients).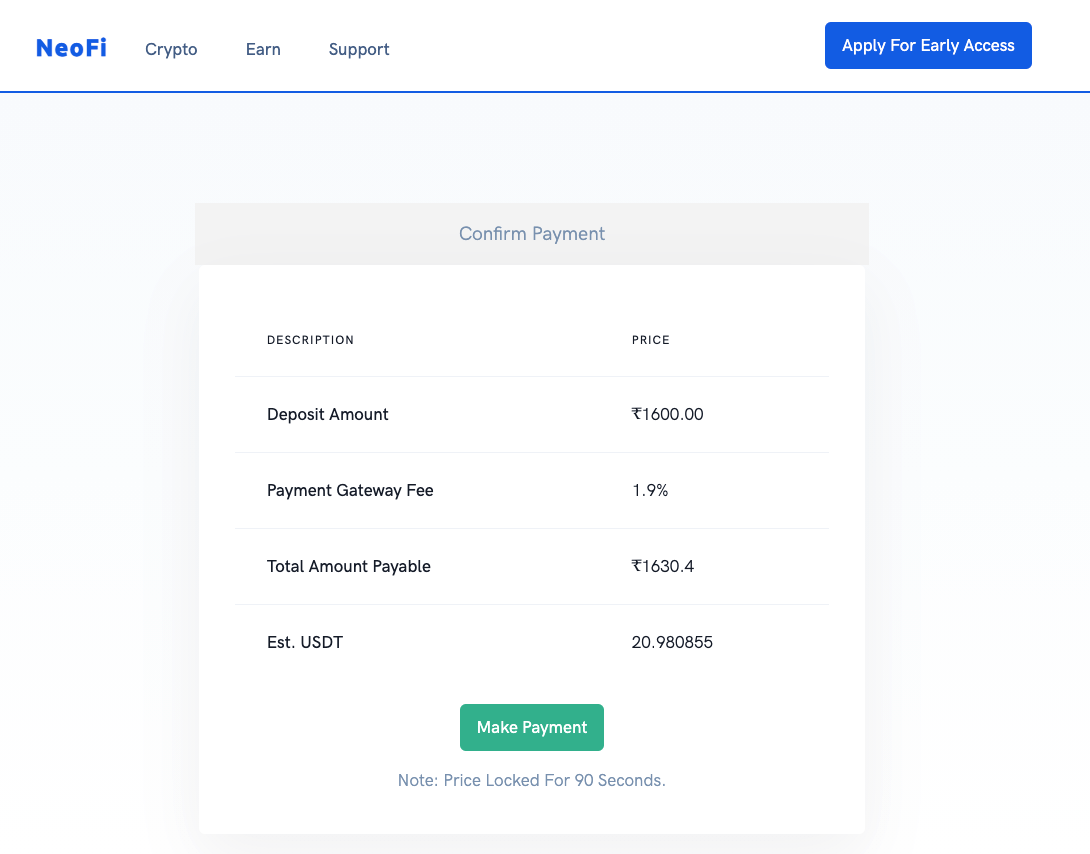 4. If you select [Bank Transfer] as your preferred payment method, sign in to your Neofi's account.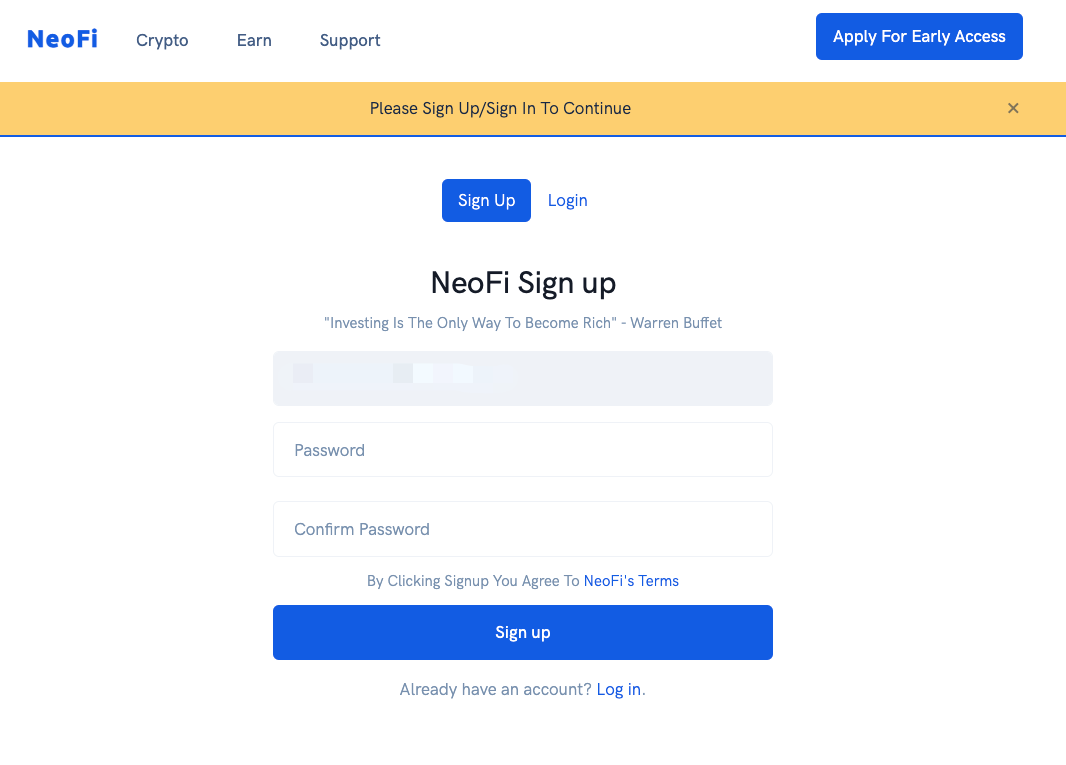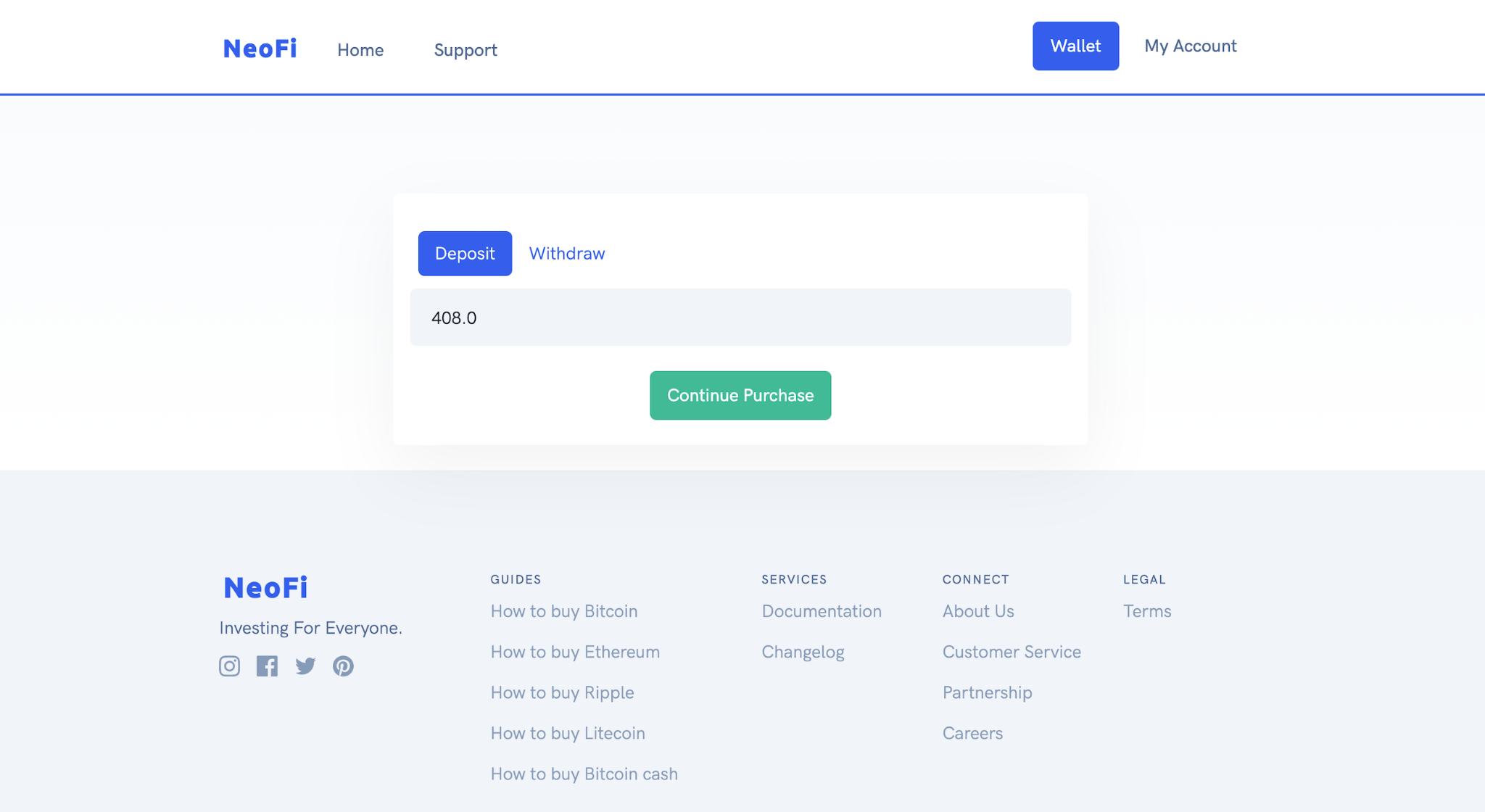 5. Confirm the order details. Go to your online banking and make the transfer. Once the transfer is successful, the USDT will be credited to your Huobi account in 60 min.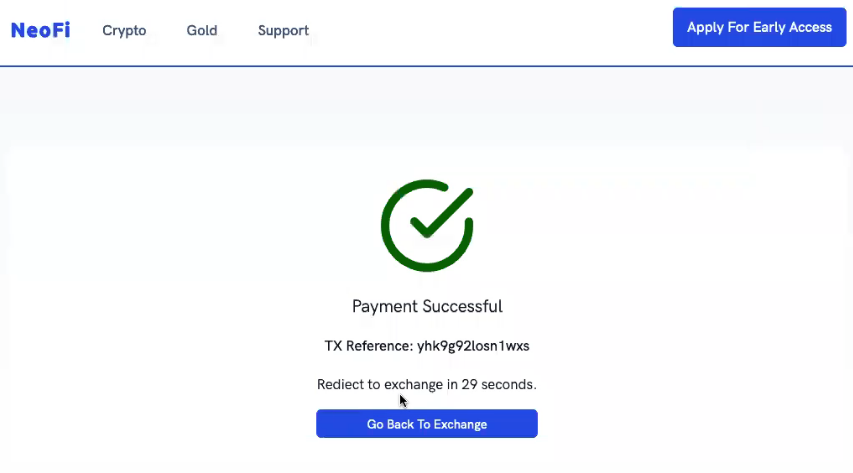 6. Or, if you would like to use UPI as the payment method, select UPI and the page will go to Huobi P2P market.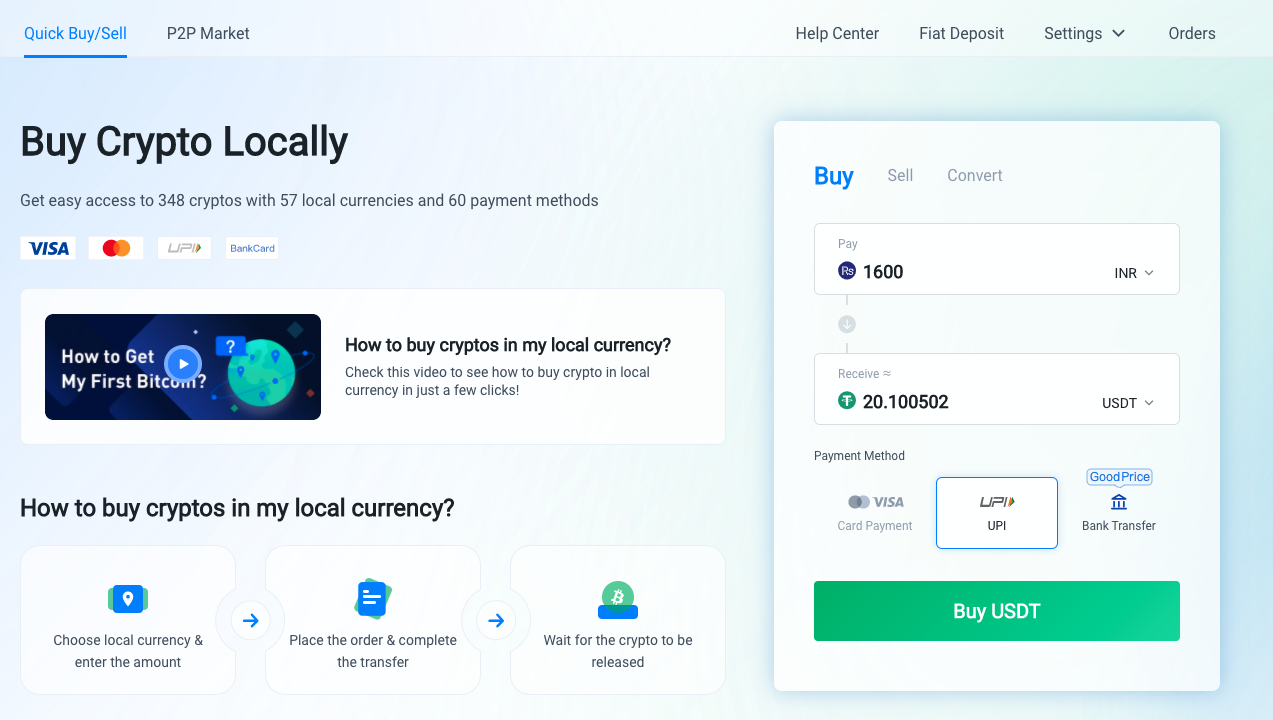 7. The system will automatically match the best prices for you from our lively P2P merchants' platform, and you can always enjoy a 0% fee when you trade on Huobi P2P!

*For any questions, please contact Neofi's customer service team [email protected]