Dear Valued Users,
Huobi Global has added 7 new Tokens for Crypto Conversion and purchase using your RUB/UAH/KZT/BRL balance! You can also trade these tokens against USDT via Convert.
Full list of newly added tokens:
1INCH
CRV
SHIB
COMP
SNX
DYDX
NEAR
In addition, you are welcome to join our new promotion for crypto conversion: Get 5% Extra Tokens Free When Converting from USDT! Click to learn more: https://www.huobi.com/support/en-us/detail/104889205436832
You may want to know:
How to convert my tokens instantly?
You can convert on the Website: https://c2c.huobi.com/en-us/one-trade/convert

Open the Huobi App, switch to Huobi Lite -> Convert with 0 fees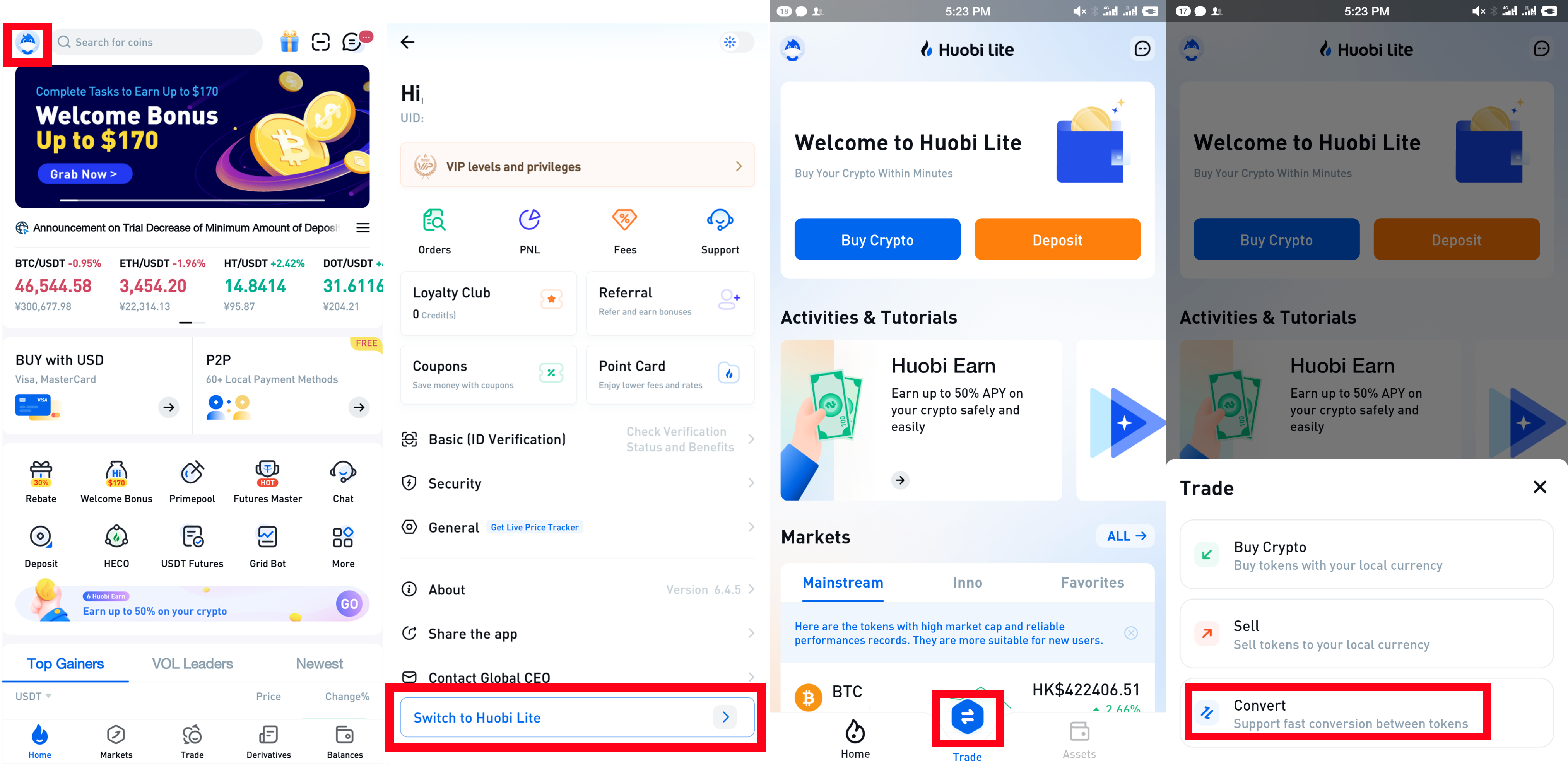 Please Note: Citizens and residents from the U.S., Mainland China, and other restricted jurisdictions are not permitted to participate in the event / use the services mentioned above. Huobi may restrict additional jurisdictions from time to time without prior notice.
Thank you for your support!
Huobi Global
October 22, 2021
Trade on the go with Huobi Global App (iOS/Android)
Find us on
Twitter: https://twitter.com/HuobiGlobal
Facebook: https://www.facebook.com/huobiglobalofficial/
Instagram: https://www.instagram.com/huobiglobalofficial/
Reddit: https://www.reddit.com/r/HuobiGlobal/
Medium: https://huobiglobal.medium.com/
Telegram:
https://t.me/huobiglobalofficial
Huobi Global reserves the right in its sole discretion to amend or change or cancel this announcement at any time and for any reasons without prior notice. The above is for information purposes only and Huobi Global makes no recommendations or guarantees in respect of any digital asset, product, or promotion on Huobi Global. Prices of digital assets are highly volatile and trading digital assets involves risk. Please read our Risk Reminder text here.