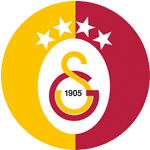 GAL Fan Token
The official Fan Token of Galatasaray Football Club
Ⅰ. Project Introduction
Galatasaray Fan Token (GAL) is a form of utility cryptocurrency, allowing holders to access a variety of Galatasaray fan-related membership perks, such as voting on club decisions, chatting with other fans, and receiving rewards, discounts and unique experiences of the club.
Tags: Fan Token, Social, Utility Token
Ⅱ. Token Information
2.1 Token Basic Information
Token symbol: GAL

Total token amount: 9,975,000

Price of tokens in private sell and public sell rounds. Fan Token Offering price: $1.19

TGE date 04/02/2020
2.2 Token Distribution and Release Schedule
Linear monthly release schedule for 8 years
Ⅲ. Related Links
Official Website:https://www.socios.com/galatasaray/
Whitepaper:https://www.socios.com/galatasaray/
Blockchain Explorers: https://explorer.chiliz.com/tokens/0x73F309e94D836bAb473B1EBc0103a3DCd7DAeaa9/token-transfers
Communities:
TG English - https://t.me/chiliz_io
TG Turkish - https://t.me/chiliz_io
Twitter - https://twitter.com/socios
https://twitter.com/GalatasaraySK
Trade on the go with Huobi Global App (iOS/Android)
Find us on
Twitter: https://twitter.com/HuobiGlobal
Facebook: https://www.facebook.com/huobiglobalofficial/
Instagram: https://www.instagram.com/huobiglobalofficial/
Reddit: https://www.reddit.com/r/HuobiGlobal/
Medium: https://huobiglobal.medium.com/
Telegram:
https://t.me/huobiglobalofficial
Huobi Global reserves the right in its sole discretion to amend or change or cancel this announcement at any time and for any reasons without prior notice. The above is for information purposes only and Huobi Global makes no recommendations or guarantees in respect of any digital asset, product, or promotion on Huobi Global. Prices of digital assets are highly volatile and trading digital assets is risky. Please read our Risk Reminder text here.