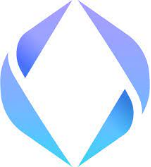 Ethereum Name Service
An Ethereum Naming system
I. Project Introduction
The Ethereum Name Service (ENS) is a distributed, open, and extensible naming system based on the Ethereum blockchain. ENS's job is to map human-readable names like 'alice.eth' to machine-readable identifiers such as Ethereum addresses, other cryptocurrency addresses, content hashes, and metadata. ENS also supports 'reverse resolution', making it possible to associate metadata such as canonical names or interface descriptions with Ethereum addresses.
Tags: Ethereum ecosystem, Metadata, Internet's Domain Name Service, Web3
II. Token Information
1) Token Basic Information
Token symbol: ENS

Total token amount: 100,000,000

Price of tokens for early investors: None(There are no tokens allocated for investors since there are none)

TGE date: November 8th, 2021
2) Token Distribution and Release Schedule
Category

Percentage

Unlock schedule

Community Treasury

50.00%

10% of this allocation will be available to the DAO at launch,

with the remaining unlocking over 4 years.

Airdrop

25.00%

Claim will until May 4th, 2022, after which any remaining

tokens will be sent to the DAO treasury

Core Contributors

18.96%

Tokens for core contributors and launch advisors will have

a four-year lock-up and vesting schedule.

Launch Advisors

0.58%

Tokens for core contributors and launch advisors will have

a four-year lock-up and vesting schedule.

Future Contributors

1.25%

N/A

External Contributors

1.29%

N/A

Translators

0.05%

N/A

Select Integrations

2.50%

N/A

Keyholders

0.25%

N/A

Active Discord Users

0.125%

N/A

Total

100.00%

/
Table 1:Token Distribution and Release Schedule Table
III. Related Links
Note:The project introduction comes from the materials published or provided by the official project team, which is for reference only and does not constitute investment advice. Huobi does not take responsibility for any resulting direct or indirect losses.
Trade on the go with Huobi Global App (iOS/Android)
Find us on
Twitter: https://twitter.com/HuobiGlobal
Facebook: https://www.facebook.com/huobiglobalofficial/
Instagram: https://www.instagram.com/huobiglobalofficial/
Reddit: https://www.reddit.com/r/HuobiGlobal/
Medium: https://huobiglobal.medium.com/
Telegram:
https://t.me/huobiglobalofficial
Huobi Global reserves the right in its sole discretion to amend or change or cancel this announcement at any time and for any reasons without prior notice. The above is for information purposes only and Huobi Global makes no recommendations or guarantees in respect of any digital asset, product, or promotion on Huobi Global. Prices of digital assets are highly volatile and trading digital assets is risky. Please read our Risk Reminder text here.