Dear Users,
We are pleased to announce that the latest Huobi Global APP version 5.5.0 update supports the <Price Alert> setup feature. Users can configure their preferred alert settings via the 'Reminder' button for each supported trading pair in the Markets section. Kindly upgrade to this latest APP version to access this function.
Users can opt to look for the APP via the Apple Store (IOS) or Playstore (Android). Alternatively, users can download the Huobi Global APP using the links below:
IOS: https://apps.apple.com/tr/app/huobi-app/id1023263342
Android: https://play.google.com/store/apps/details?id=pro.huobi
Supported trading pairs: BTC/USDT、ETH/USDT、EOS/USDT、HT/USDT、XRP/USDT、LTC/USDT、ETC/USDT、BSV/USDT、BCH/USDT、ATOM/USDT、DASH/USDT、XMR/USDT、XLM/USDT、DOGE/USDT、IOTA/USDT、ZEC/USDT、ADA/USDT.
More trading pairs will be added at a later stage.
Configuration Steps (see below for screenshots):
Step 1: Login to HBG account on your mobile APP.
Step 2: Access [Markets]->Select trading pair e.g. BTC/USDT-> Click <Reminder> box below
Step 3: Configure Price Alert setting according to your preference
Step 4:Verify price alert setup for each trading pair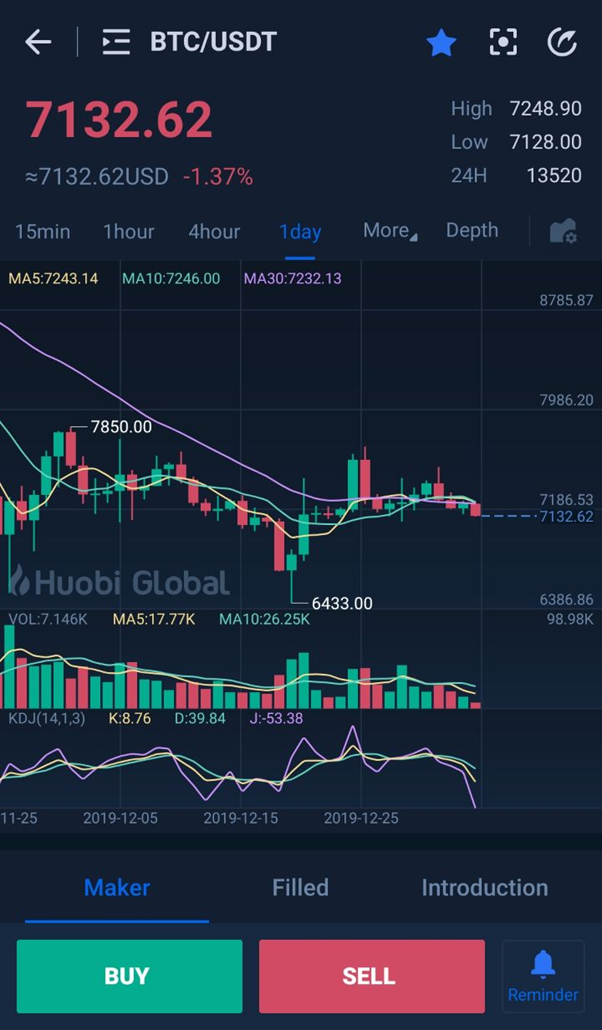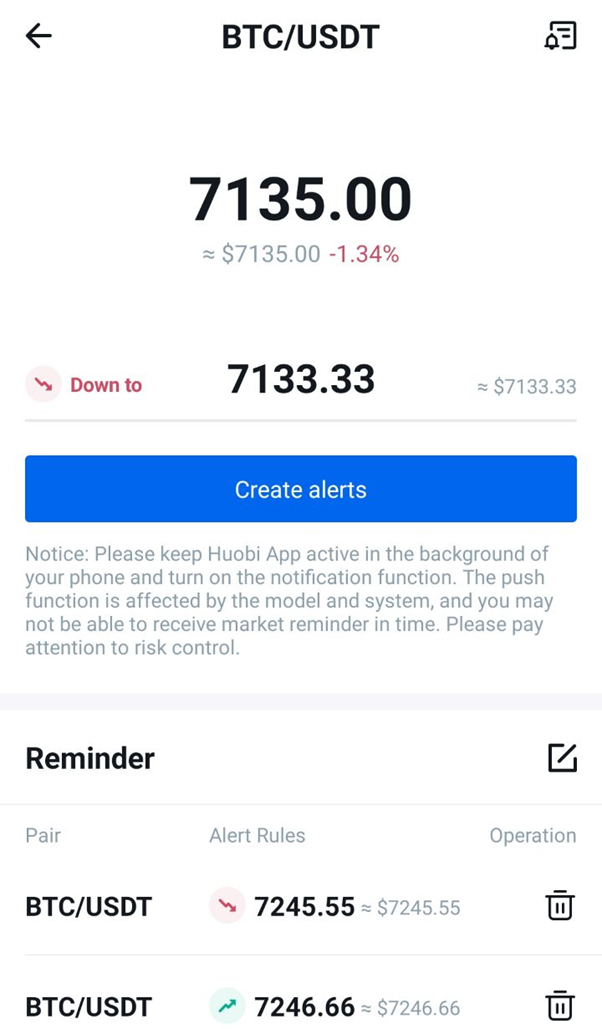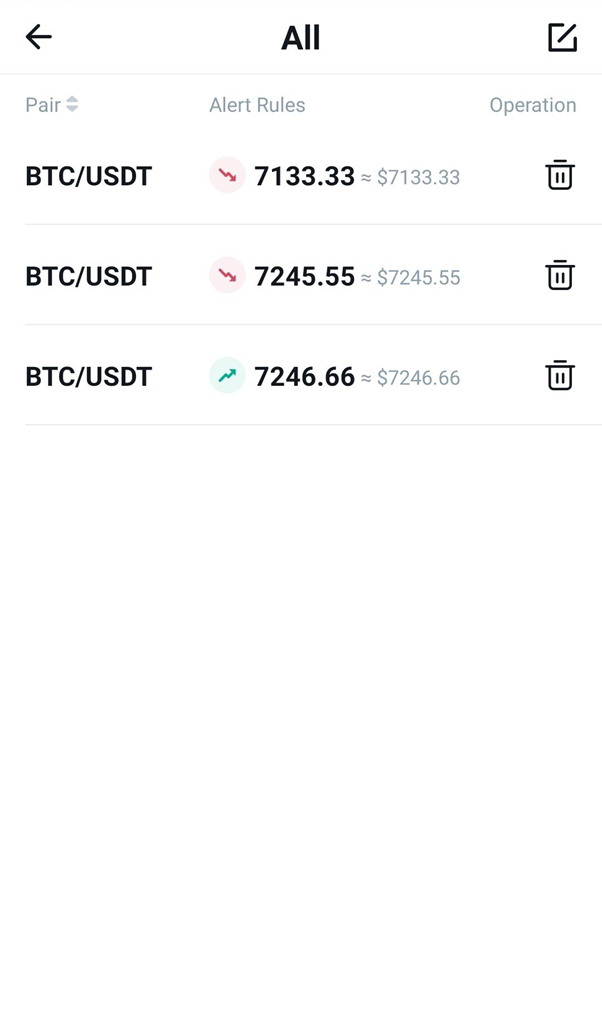 Once setup successfully, APP will trigger alert notifications on your mobile when the price limits are reached
Points to note:
1. Please ensure that notifications are enabled for Huobi APP on your phone, and the APP remains active in the background to ensure timely receipt of APP notifications.
2. Price notifications will only trigger for HBG users who have pre-configured price alert settings on their Huobi APP. The successful trigger of price alerts are dependent on multiple factors, including but not limited to the user's mobile settings, phone model and operating system.
Disclaimer: Price alerts provided should be deemed as information only and do not constitute, and should not be construed as, investment advice. Huobi does not take responsibility for any direct or indirect losses arising from the use of this APP feature.
Follow us on:
Huobi Global Official Telegram: https://t.me/huobiglobalofficial
Enjoy your trading on Huobi Global!
Huobi Global
January 2, 2019